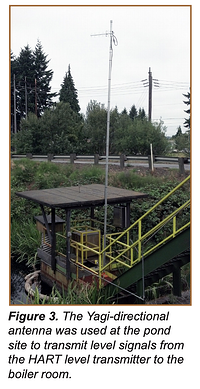 TechStar is proud to represent and distribute for industry-leader Moore Industries.
As part of this case study, wireless network solutions were pre-configured and provided by Moore Industries as part of an all-inclusive solution for a pulp and paper plant to automate dated manual processes, display digital and analog signal readouts, and archive historical data to meet compliance regulations.
This blog was originally posted by Moore Industries and authored by Jim McConahay
A major pulp and paper company had a dated, inefficient process for monitoring and recording daily effluent water rates.
A necessary task in order to maintain state regulations, the company needed help optimizing this process to save time, balance employee workload, and help scale company operations.
Through Moore Industries' system analysis and installation upgrade, the plant easily met all of these needs while also reducing operating costs and saving time.
Case Study Summary
In order to maintain compliance with state regulations, a major pulp and paper company was required to continuously monitor and record daily effluent water rates at their plant.
Fulfillment of this task was met by sending an employee from their main control site to a remotely located pond three times a day to manually record water levels—the process was inefficient, time-consuming and didn't provide them with real-time data.
Frustrated by the lack of accurate results, inefficiency of their current process and added employee workload, the paper plant reached out to Moore Industries for a modern process solution.
Upon analysis of their existing systems, an installation and upgrade was performed which allowed them to digitally and wirelessly monitor their water levels.