Today, terabytes of signal data are being generated from sensors embedded in industrial equipment. The capability to handle such large streams of data and draw actionable conclusions from is a task that requires artificial intelligence.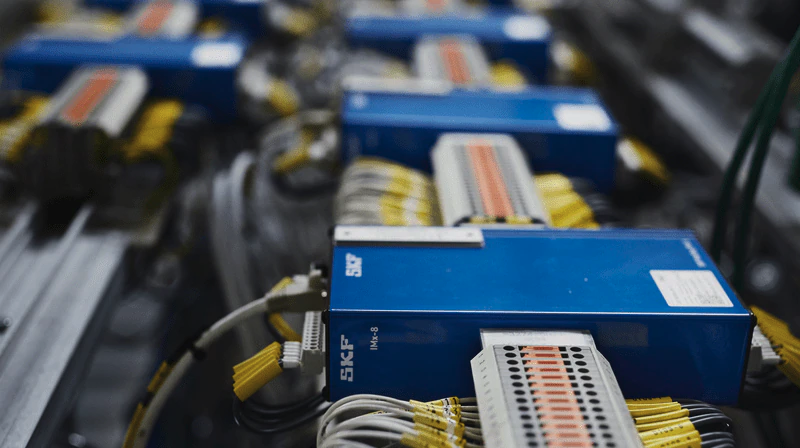 Our AI engine is built on automated machine learning. With automation, we eliminate many of the manual and time-consuming data science tasks, thereby accelerating the availability of actionable insights. And because this is happening in the cloud, it takes away the need to hire data scientists, or install hardware or software locally.
Turn big data into actions:
Reliable information available faster
Analysis of big data delivered via sophisticated cloud based technology lets you act fast and with confidence; analysis of large amounts of data also generates more precise results.
Continuous failure prediction
Real-time analysis by advanced machine learning algorithms enables immediate alerts of impending failures.
Big picture that lets you understand all your assets better
Analyze plant-wide data: process signal data from all your assets simultaneously; compare performance of adjacent machinery in real time.
Empower your people with AI
Limit the need to recruit data scientists. Analytics powered by AutoML enables you to build industrial analytics capabilities with your existing workforce.
PLANNED MACHINE MAINTENANCE |
MULTILOG IMx-8 & IMx-16Plus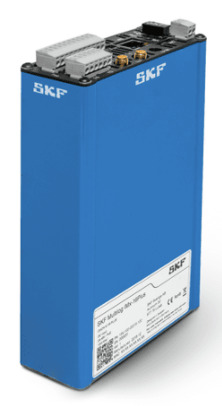 SKF Multilog devices provide a complete system for early fault detection. Improve the reliability, availability and performance of your rotating equipment with automatic advice for correcting existing or impending conditions.
These compact devices offer 8/16 analogue and 2/4 digital channels, with connectivity to mobile devices and networks for easy configuration and monitoring. Machine intelligence from IMx data will help you avoid unplanned downtime and schedule maintenance proactively, prolonging machine availability and minimizing maintenance and repair costs.
The IMx-8 and IMx-16Plus integrate easily with other IMx units and can connect with the SKF Cloud for storing and sharing data, enabling SKF Remote Diagnostic Services for expert reporting and recommendations. They are DIN rail mounted or can be housed in an IP65 cabinet to provide additional protection in demanding industrial environments.
IMx-8: 8 analogue and 2 digital inputs
IMx-16Plus: 16 analogue and 4 digital inputs
Simultaneous measurements on all channels and configurable for true synchronous measurements
PoE (Power over Ethernet) and/or 24 – 48 V DC
4 GB internal memory for data and event captures
Data buffering in non-volatile memory when communication is down
Improved Modbus TCP/IP & Modbus RTU capabilities including multiple & simultaneous use
Stand-alone mode or compatible with SKF @ptitude Observer
Bluetooth configuration and data access in stand-alone mode via iOS and Android apps
App support for SAT (Site acceptance test)
Crash detection capability (machine tools)
Event and run cycle based long time waveform captures
Applicable to the wind energy, marine, machine tool and process industries
For the IMx-16Plus, only:
LTE/GSM mobile data and Wi-Fi capabilities are built-in, as alternatives to hard wired Ethernet
In addition to the standard capability for the analogue channels to accept a range of vibration transducers, channels 9 to 16 support directly connected PT1000, temperature sensors