The SignalFire Ranger have announced several new improvements to the user interface that went in to effect on April 7th. It simply requires you to close your browser and re-open it for the new look and feel to become active.
The Ranger now have a "Tile" style interface. These tiles re-arrange themselves when re-sizing the window of a browser and automatically lined up on a phone type interface. The tile concept provides for better viewing and consolidates the settings relevant to that given tile. This more user friendly look and feel also provides for greater flexibility in the future when adding more I/O, Modbus, HART, etc. We are also exploring a future concept of selecting the tiles you want to see in one given window, that is, make a dashboard of the tiles that you care about.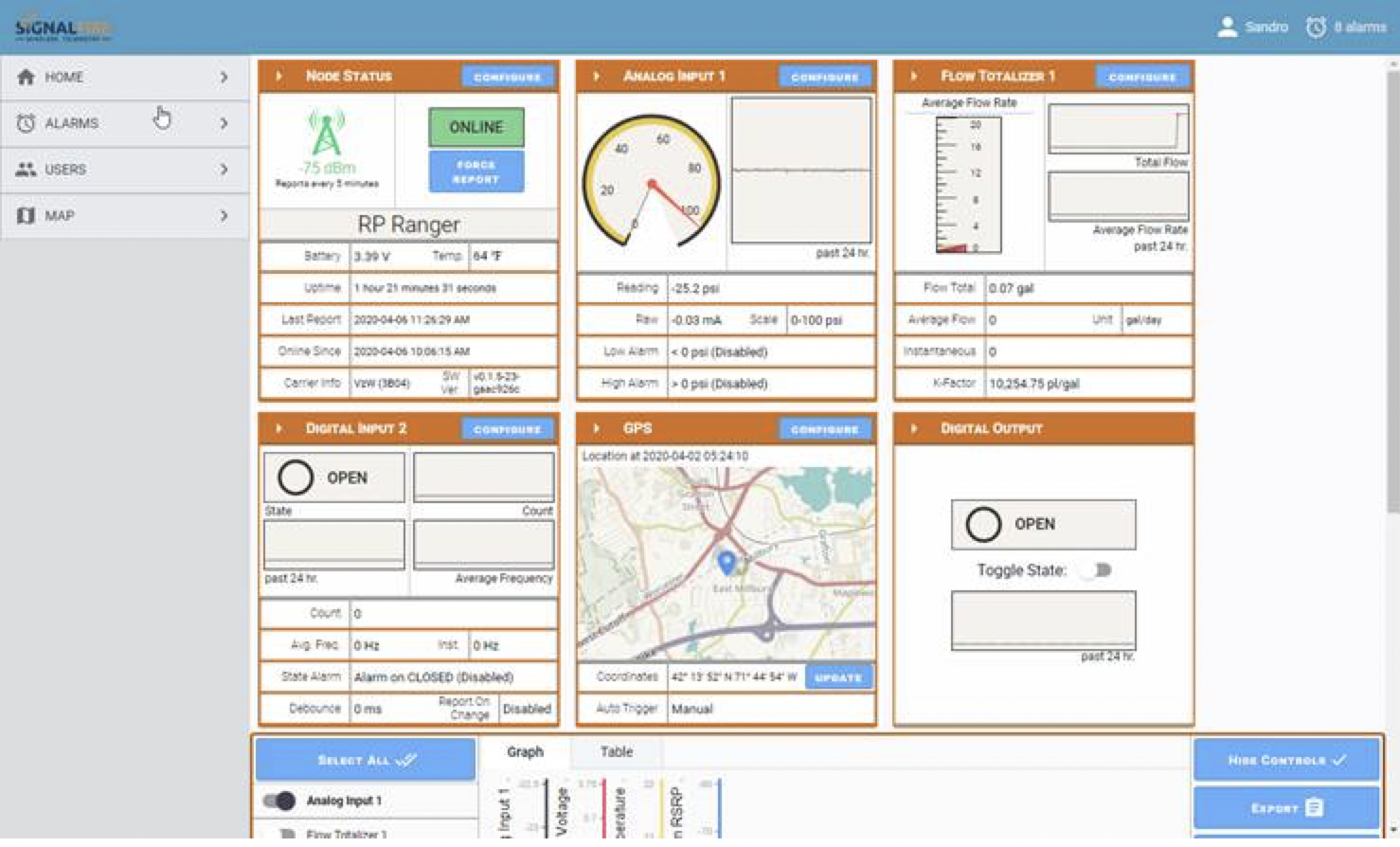 The RANGER also has a new feature for its pulse type input. We can now configure the RANGER as a flow totalizer and setup the SignalFire Cloud interface to show the average flow rate and total flow. This new feature does require to upgrade the firmware of the RANGER in order to setup units and K Factor within the RANGER. The upcoming release of the RANGER toolkit will allow you to upgrade to the newer firmware with the added functionality using a micro-USB cable. Should you need this new firmware without going to the location of the RANGER, we can also push the firmware of LTE CAT 1 network. Simply send us a request if you need the Flow Totalizer feature activated remotely and we will push it down your node. The Cloud interface will eventually also notify you of new firmware that can be pushed down to your RANGER.