Written By TechStar Solutions Specialist, Josh Longcor
Lift stations are collection facilities designed to move wastewater from lower to higher elevation through pipe systems, particularly where elevation changes are not able to provide gravity flow or where excavation and sewer construction costs are high. These collection stations are automated because there is no regular onsite personnel present to ensure their operation. They use electrical, mechanical and control equipment to ensure reliable operation and require intermittent inspection to ensure they function properly and are not nearing a potential failure.
Historically, lift stations are designed with bubbler tubes or mechanical float switch type instruments to start/stop pumps; Both technologies are prone to damage or clogging from solids buildup over time. More recently ultrasonic level transmitters were used, but they too have issue. Condensation and sludge build-up can cause measurement errors. With radar level, a pump controller, and a digital pressure transmitter, we can provide a more reliable measurement on the wet well level to provide quick, reliable pump operation for start/stop signals during high water events. In addition, an absolute pressure transmitter on the discharge line can alert personnel when a pump line is clogged to prevent pump burnout. In both cases a lift station pump outage can lead to overflows which have environmental impact and potential thousands of dollars in fines, in addition to the repair or replacement cost of the pump.
Non-Contact Radar
Eliminates potential false pump starts from debris, build-up, condensation, etc.
Narrow beam can avoid wet well internal obstructions.
Pump Controller
Provide start/stop setpoints for relays.
Built in damping & cycle time settings to help extend pump life
Pressure Transmitter
Notification for line over-pressure events.
We are equipped to help any application at your facility including: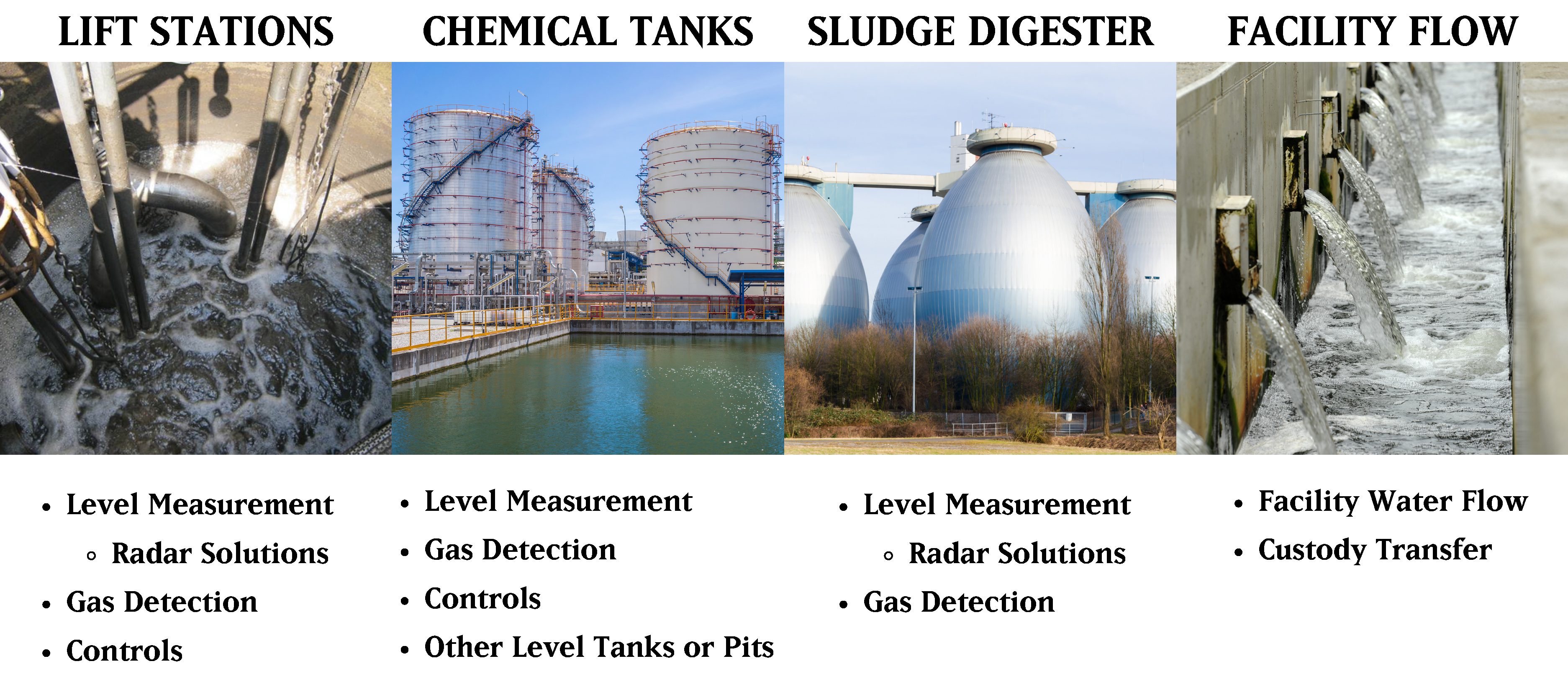 Learn more about how we can help optimize your water/wastewater facility: https://info.techstar.com/water/wastewater-0
Contact me to discuss any of your process needs: info@techstar.com